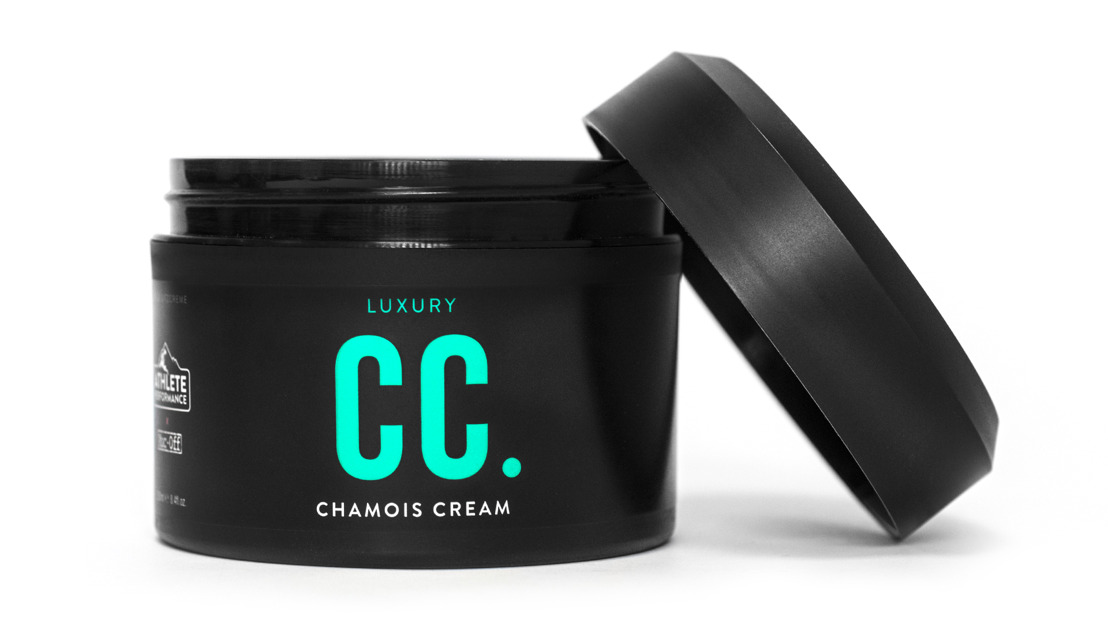 Muc-Off Chamois Cream
All Natural Luxury for Your Nether Regions
Saddle Sores? It happens to the best of us. That's why Muc-Off decided it was time to develop the ultimate high performance Chamois Cream. The Muc-Off R&D team looked at every way to improve rider experience and worked closely with pro teams to bring you the latest addition to the Athlete Performance range, Muc-Off Chamois Cream. Specifically formulated using natural ingredients and enriched with Provitamins to deeply moisturize your skin for total riding comfort and protection. They also left out the Parabens, and it's SLS and DEA-free (They believe you should have Parabens anywhere near your nether regions, or anywhere else on your skin for that matter!). Designed to form a protective barrier to help prevent skin damage on sensitive areas, it's also anti-bacterial and ideal for all riding styles from hard fought classics through to long tours, on the road or trail. Say "adios" to uncomfortable rides!
Key Information:
Extreme Skin Lubricant naturally reduces the friction of your skin

Free from Parabens and formaldehyde • Luxury formulation, deeply moisturising for total riding comfort Enriched with natural Aloe Vera, Witch Hazel, Shea Butter and Sunflower Oil

Contains Pro-Vitamins

Anti Bacterial - Kills 99% of germs

Has a mild cooling function

Suitable for dry skin

MSRP $14.99 / 100ml, $29.98 / 250ml
Does not contain:
Animal fats and by products

Petroleum, vaseline, tallow

Aluminum, Aluminum Chlorohydrate, accrylates, artificial colours, D&C, FD&C, Benzophenones, Bronopol, Cyclometicone, DEA, Diazalididinyl Urea, DMDM hydantoin, EDTA, Glycolstearate, Imidazolidilnyl Urea, methenamine, methyl-chloroissothiazolinone, Octyl dimethicone PABA (Padimate-O), Parabens, PEG's, Polyexyethylane, Phthalates, Quaternium 15, Silica, Talc, TEA, Triclosan

Contains no SLS's

Contains no Ammonium Lauryl Sulfate (ALS)  

Contains no DEA (diethanolamine)

Contains no Toxic and carcinogenic Nitrosemites

Contains no Sulphate
Directions for use: Before you ride, liberally apply Muc-Off Chamois Cream to areas of your skin that could be a contact point for friction. Cream may also be applied to the insert of your cycling shorts for extra protection and comfort. It can also be used as an effective moisturizer on all skin areas which might be dry or chapped from exposure to the elements. After use, the Cream washes from skin and shorts with just soap and water. It's also ideal for runners, hikers or any athletes who experience chafing.
About Muc-Off Athlete Performance:
Introducing Muc-Off Athlete Performance. Extensive feedback from our dedicated athletes inspired us to start our own range of highly sophisticated, human performance products. Thanks to our Research and Development team, you can now be certain of products that represent the cutting edge in sports science technology.