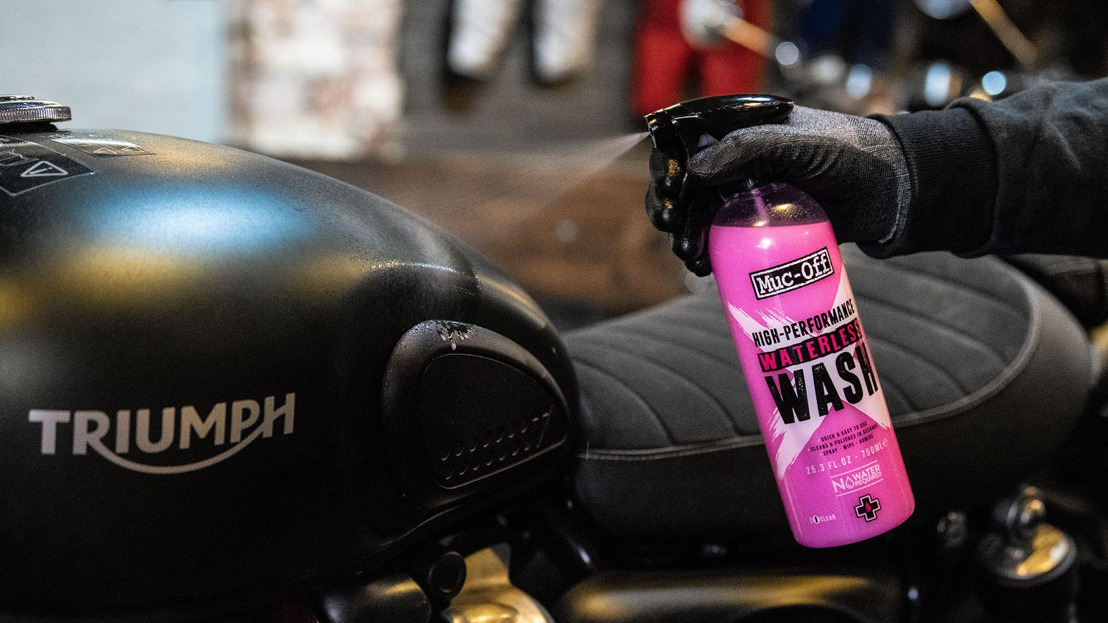 Muc-Off High Performance Waterless Wash
Following the successful introduction of their eBike Waterless Wash, Muc-Off is launching a High Performance Waterless Wash for bikes, motorcycles and almost any surface that needs to be cleaned quickly without the need for water!
Suitable for bicycles, motorcycles, cars and R.V's, Muc-Off's Waterless Wash is an advanced, easy to use spray which cleans and polishes without the need for water. Developed to clean in seconds and leave a streak-free shine, this non-sticky, powder free, multi-use formula reduces water usage and cleans surfaces in seconds.
The innovative formula is designed to encapsulate any surface dirt and grime, which can simply be wiped away using a microfibre cloth without the risk of scratching.
Features:
Cleans and polishes in one application

No need for water!

Long lasting shine

No residual dust or streaks

Non-sticky

Powder free

Suitable to use on bicycles, motorcycles, cars & RVs

MSRP $17.99