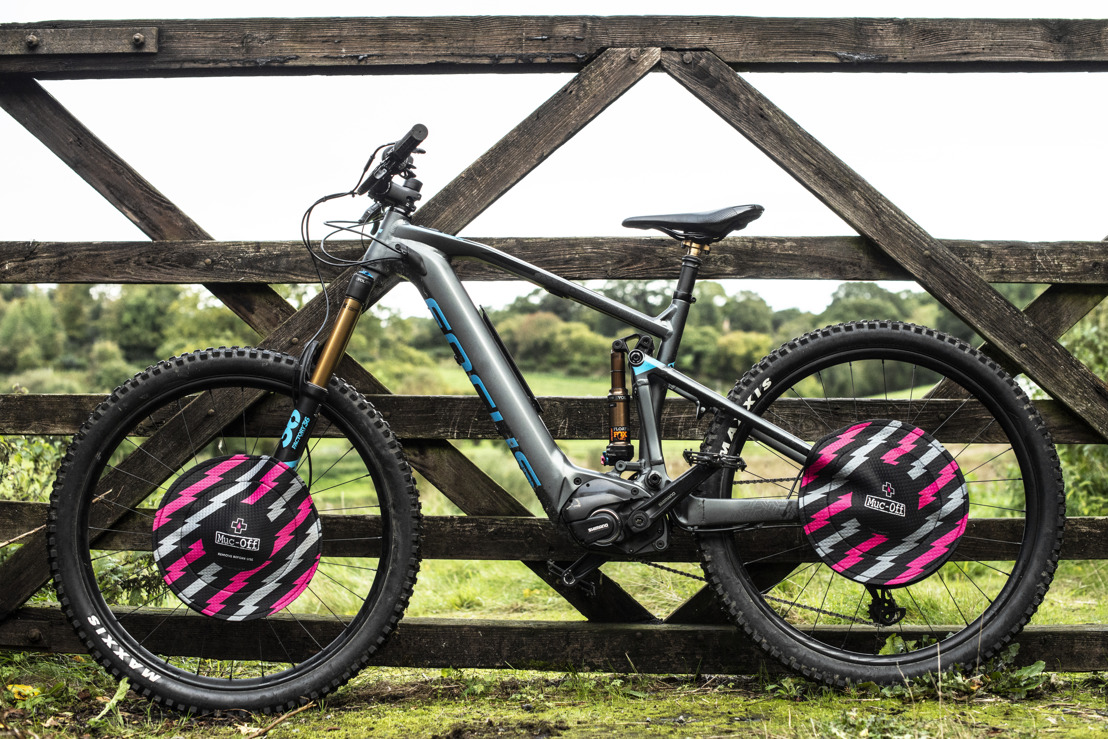 Muc-Off Introduces New Disc Brake Covers
Now It's Super-Easy to Protect Your Brakes During Maintenance
Disc brakes get in the way when you're cleaning your bike—and often get hit by friendly fire from frame protectant spray, polishes, and lube. Muc-Off's new Disc Brake Covers are the quickest and easiest ways to protect your brakes during maintenance or transit so they're not compromised by stray fluids.
Made of breathable neoprene, plastic and hook+loop fasteners, Muc-Off Disc Brake Covers fit all road and mountain bike rotors and can be rinsed and reused indefinitely. They're easy to attach and detach. Once firmly in place, they can protect your rotors and calipers against corrosion and the wear and tear of transporting a bike—which can lead to a gradual loss of braking power.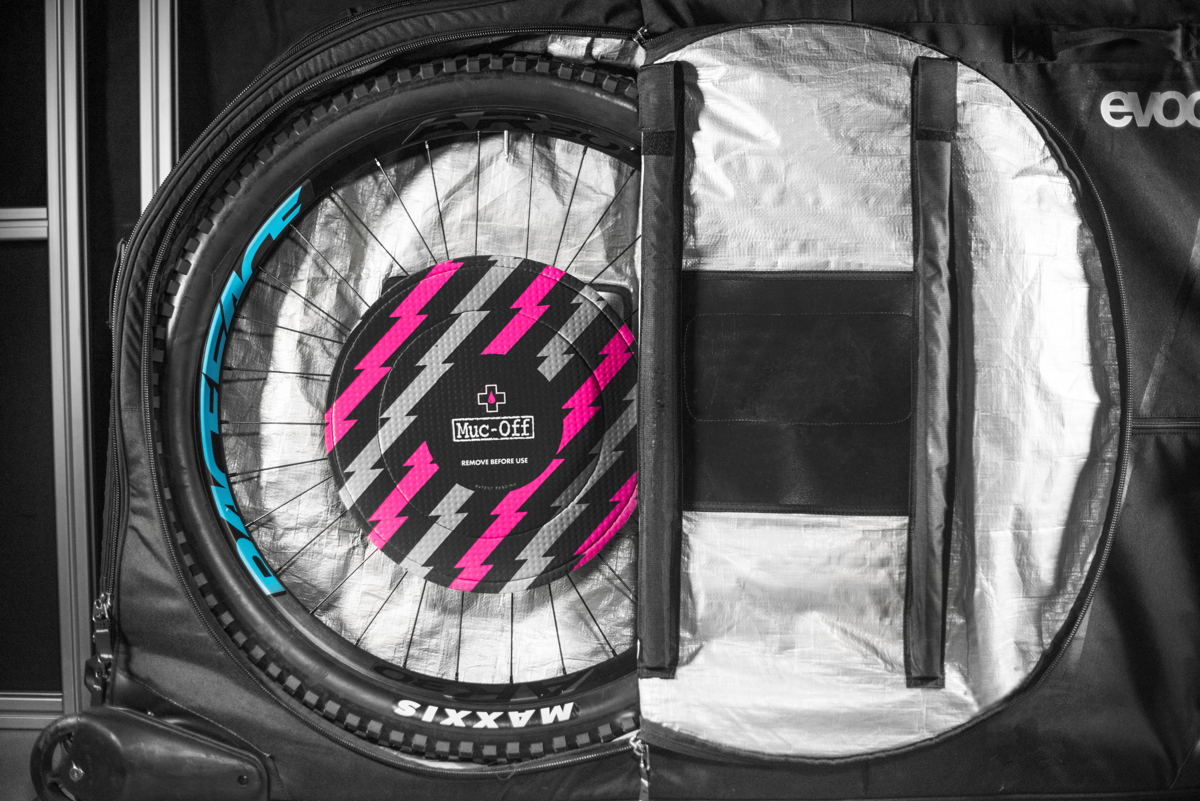 Attaching them is easy: When it's time to clean or transport your bike, just separate the neoprene cover from the base plate and slide the base plate over the hub axle by pulling it apart slightly at the joint. Then push downward until the center hole is around the axle. To add the neoprene cover, start at the caliper and press the cover over the caliper/cable and then around the entire rotor.
Just don't forget to take them off while riding! As hot as they look on your disc brakes, your bike only wants to wear them in its off hours. But when bike cleaning or transport time has arrived? Rarely can a product this simple do so much for the overall safety and preservation of your bike's most essential parts.
Key Features:
Reusable

Sold as a pair

Fit all road and mountain bike rotors

Protect against corrosion

MSRP $29.00