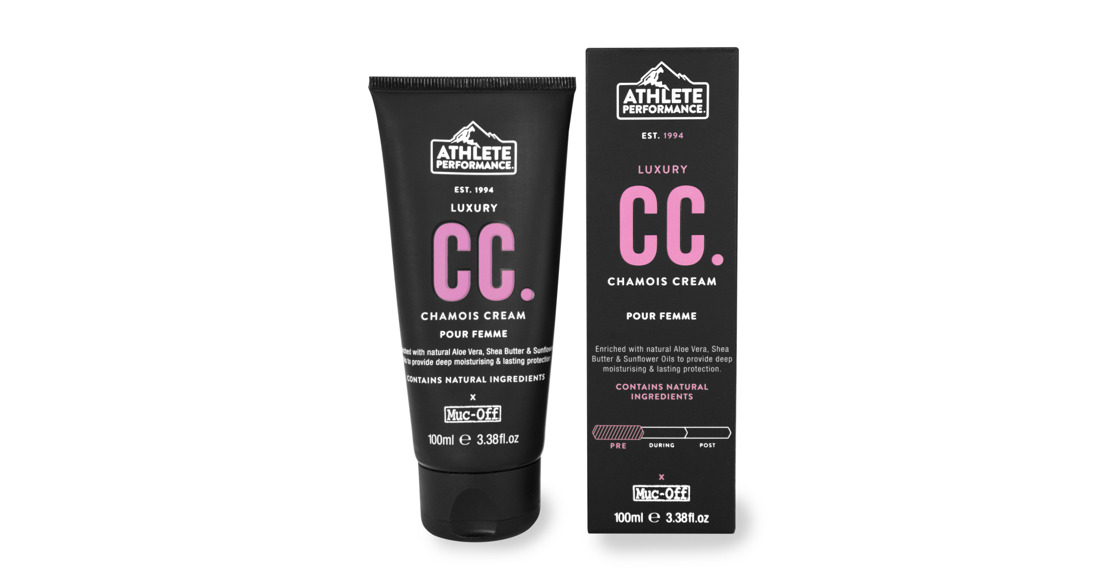 Muc-Off Luxury Chamois Cream- Femme
The Ultimate High-Performance Chamois Cream For Women
Saddle sores? Ugh. It happens to the best of us. That's why Muc-Off developed the ultimate high-performance chamois cream for women, so you can stay moisturized and comfortable while riding ridiculously long distances even in the worst conditions.
With the help of women on pro teams and the Athlete Performance R&D team, Muc-Off designed its new Luxury Chamois Cream to form a protective barrier that prevents skin damage to sensitive areas, no matter what kind of ride you're on—from an epic gravel race, to a long fondo, to a Sunday cruise on a rail trail.
Muc-Off's formula is pH-balanced, enriched with provitamins, and uses natural ingredients and fragrances (aloe vera, shea butter, and sunflower oils) for deep moisturizing and long-lasting protection. It's anti-bacterial and nixes the stuff you don't need near your nether regions, like parabens, SLS's, and DEA. It also gives you a mild cooling effect that feels pretty damn good when the rest of your body starts to suffer on the first big climb So, say "adios" to sore and uncomfortable rides and give your tender parts the luxury treatment!
Highlights:
A pH balance formula enriched with natural Aloe Vera, Shea Butter & Sunflower Oils
Provides deep moisturising & lasting protection
Uses natural fragrances and ingredients
Antibacterial
Suitable to use on sensitive skin
MSRP $14.99 / 100ml