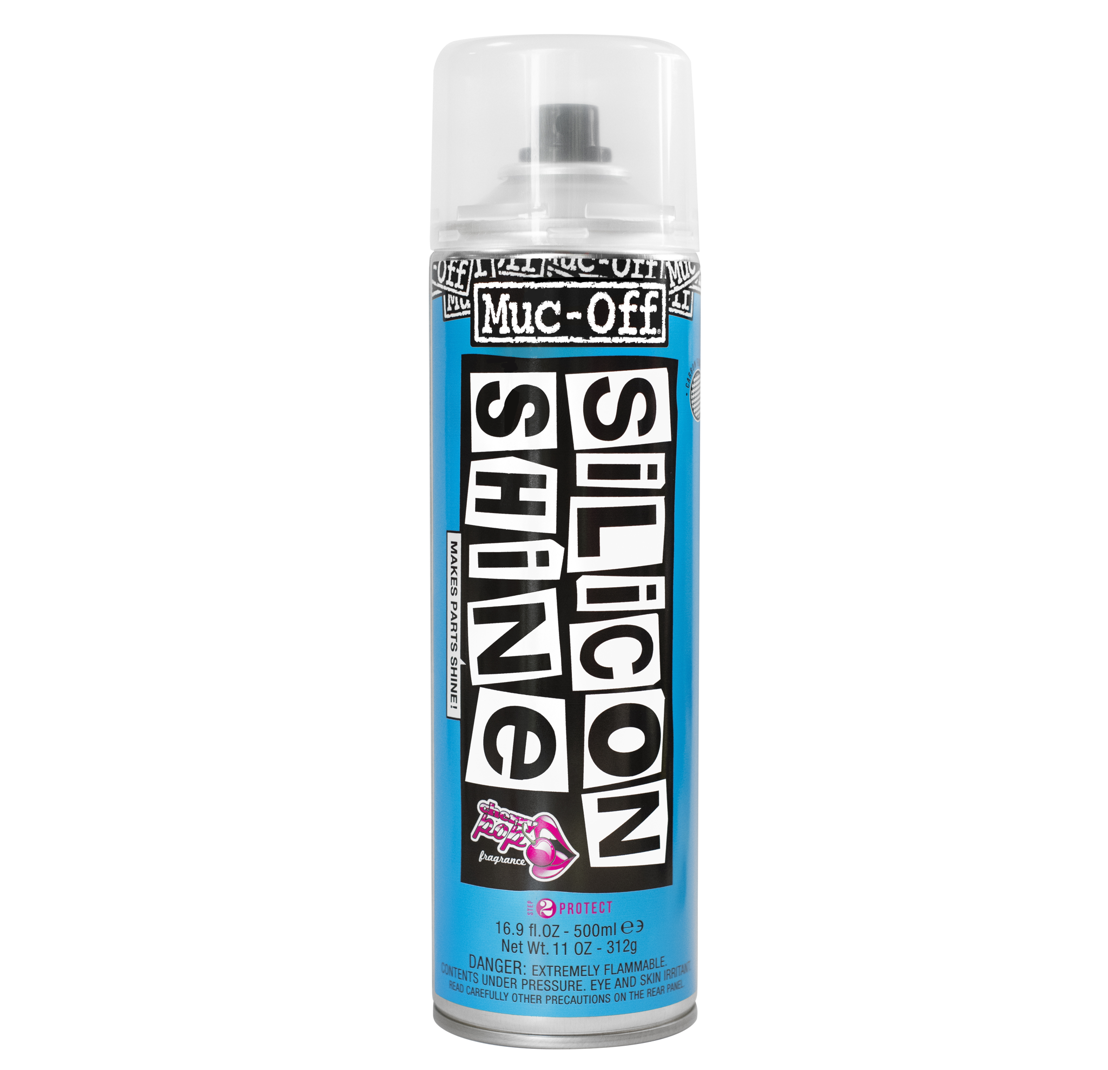 Polish and Protect your Ride with Muc-Off Silicon Shine
Muc-Off's flagship best-seller Silicon Shine heads stateside to deliver a star-spangled sparkle to bikes and motorcycles from the Big Apple right across to Cali-forn-i-a. Oh say can you see, that factory fresh look? As well as making your trusty steed silky smooth, the silicon formula protects all plastic, rubber, metal and carbon surfaces by reducing dirt adhesion keeping it looking and working like new for longer.
The proprietary formula is available in a 500ml aerosol canister and works perfectly on all metal, carbon fiber, plastic, and rubber parts. It's also safe to use on paintwork & clear coat.
Features:
Protects and leaves a sparkling shine on metal, plastic, carbon and rubber parts

Silicon formula prevents grime build up on treated surfaces

Cuts down on future cleaning and maintenance

Repels water and atmospheric pollutants

MSRP: $14.99